Visually Rich Overview of the Scrum Framework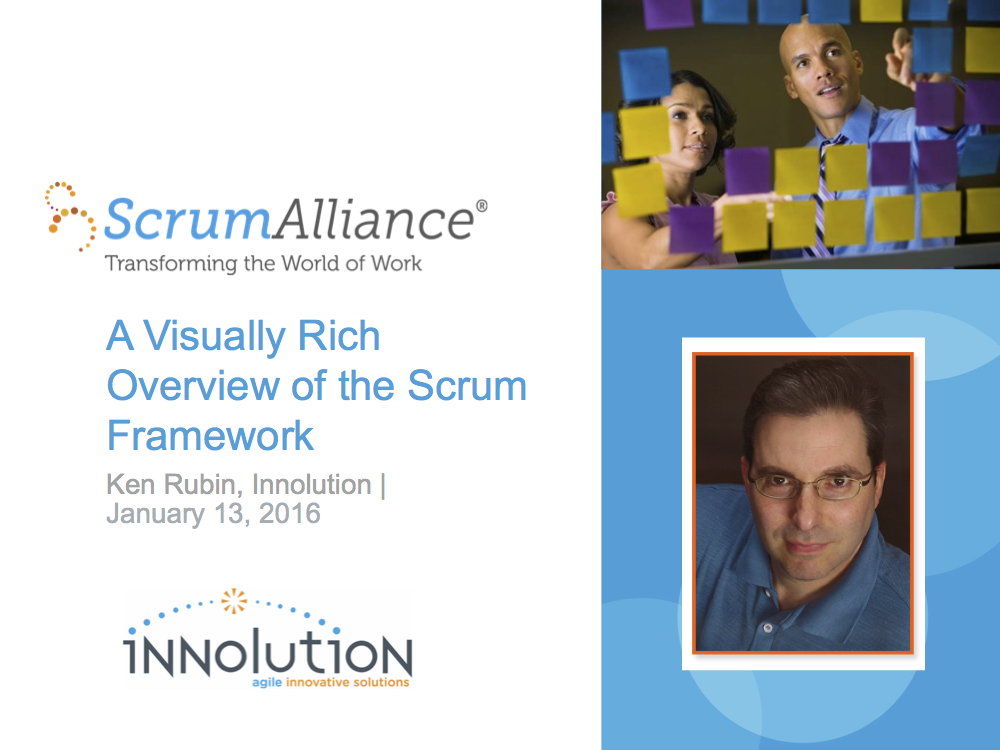 Have you recently become a CSM or CSPO and want a Scrum refresher? Perhaps you received your certification training some time ago and haven't have a chance to apply it and need a refresher. In this webinar I provide an end-to-end overview of the Scrum Framework in a graphically rich and visually appealing manner. Strengthen your understanding of Scrum roles, artifacts, and activities in way that is easy to understand and retain through clear and compelling visual representations.
This webinar is for anyone interested in obtaining a better understanding of Scrum framework fundamentals. It is a good refresher for those who have recently completed their CSM or CSPO certification or for those who just need a visually engaging Scrum refresher since they were certified.